On May 9, 2023, the third edition of the SolarplazaSummit Poland industry conference will take place in Warsaw. One of the panelists will be Bartłomiej Zysiński, CEO of Solartech. During the event, there will be a discussion on the development of technologies related to PV farms.
The development of PV farms in Poland has gained momentum in the last year due to the interest in the technology's development and new goals set as part of the energy transformation in the EU. It is estimated that by 2025, the installed solar power capacity in Poland will exceed 20 GW. Many photovoltaic investments in Poland are led by the private sector, which is looking for alternative energy sources and ways to reduce production costs.
The prospects for the development of PV farms in Poland are optimistic because climate change, the cost of energy production from conventional sources, and growing environmental awareness of society make renewable energy, including energy from PV farms, increasingly important in the future.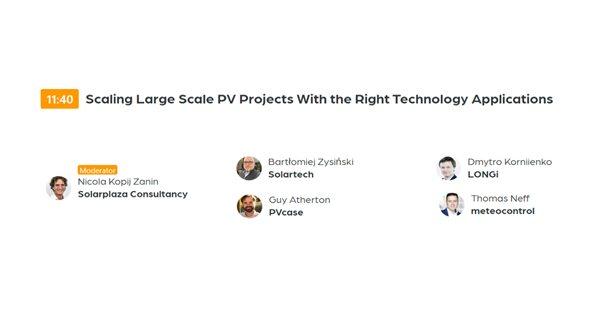 Solartech is one of the largest PV farm contractors in Poland, which has been observing trends in solar energy development for many years, while participating in discussions on the future of the industry. The SolarplazaSummit Poland event will be an excellent opportunity. Bartłomiej Zysiński will participate in a panel discussion on the technological development of PV farms.
The event will be attended by representatives of the world's largest companies involved in the development of the solar farm segment. We invite everyone interested to participate in the conference.
Event information: SolarplazaSummit Poland